Product Description
Introduction of Quail Egg Shell Peeling Machines Processing Line

Function:
1. Washing: after the washing step, you can pick up some damaged quail eggs or some impurities.
2. Boiling: Quail egg in the boiling process, can be turned with the spiral mechanism to reach centering yolk function.
3. Cooling: By cool water to make boiled quail egg cool in order to peel shells easily.
4. Broken shell: broken shell treatment before the shelling
5. Cleaning: For picking up some quail eggs shells
6. Peeling: Peel all of cooled quail eggs shells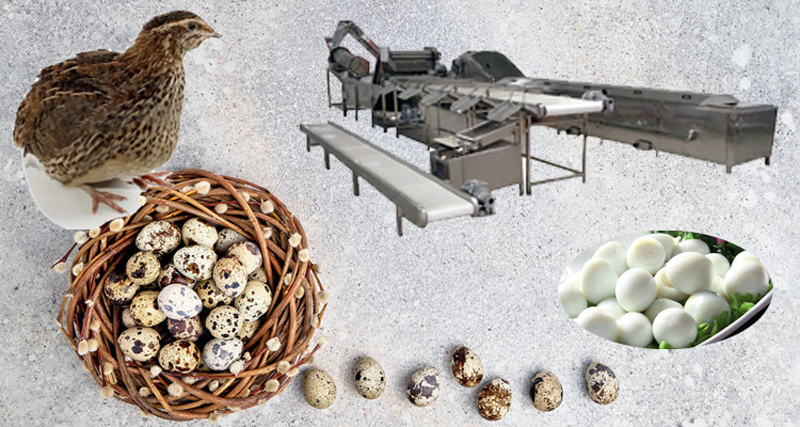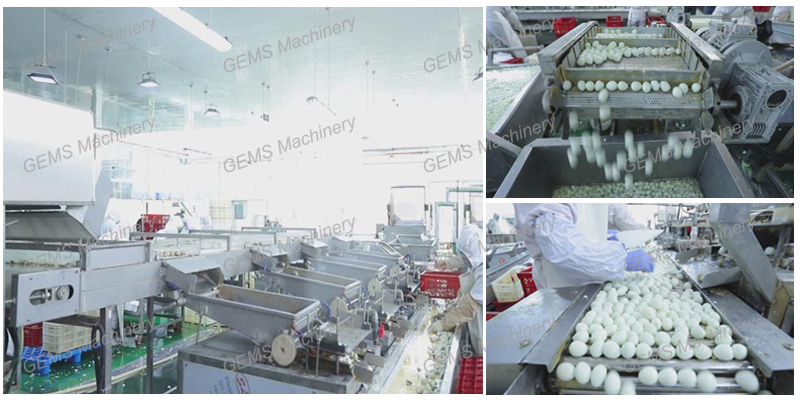 Technical parameters of Quail Egg Shell Peeling Machines Processing Line
200kg per hour, 500kg per hour, 800kg per hour and more, we can customize the capacity according to customer's needs.