Product Description
Introduction of Fruit Vegetable Washing Machine:
This is a special machine that uses the high-pressure fan wind or the pressure of the water pump to make the water stir vigorously, so that the material rolls in the water, thereby achieving the effect of cleaning the fruits and vegetables. It is widely used for the cleaning of small and medium-sized fruits and vegetables, and the water saving effect is remarkable.
Structural Features and Working Principle:
The machine is composed of a frame, a water tank, a fan (pump), a hoist, a circulating flushing water pump, a transmission part and the like. During operation, due to the presence of wind (pressure) in the water, the fruits and vegetables are vigorously tumbled and stirred in the water, and the washing water is filtered. Pressurized by the circulating flushing pump to the inlet nozzle to recirculate, the direction of the nozzle is adjustable, the high pressure water sprayed by the nozzle can be washed again, and drifts toward the outlet, and the outlet is disposed to the scraper hoist. The speed of the scraper hoist can be adjusted (adjust the speed of the scraper hoist to the required production capacity), and the rushed fruits and vegetables can be sent to the next process (the spray pipe can be added to the export scraper hoist according to the user's request, further Spraying). Different lifting structures can also be processed according to different materials of the user.
Fruit Vegetable Washing Machine with Lifting Structure: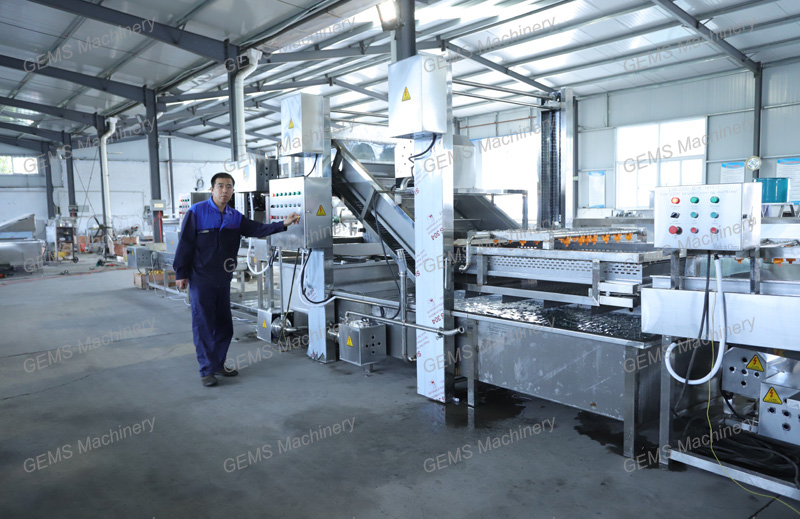 Bubble Type Washing Machine: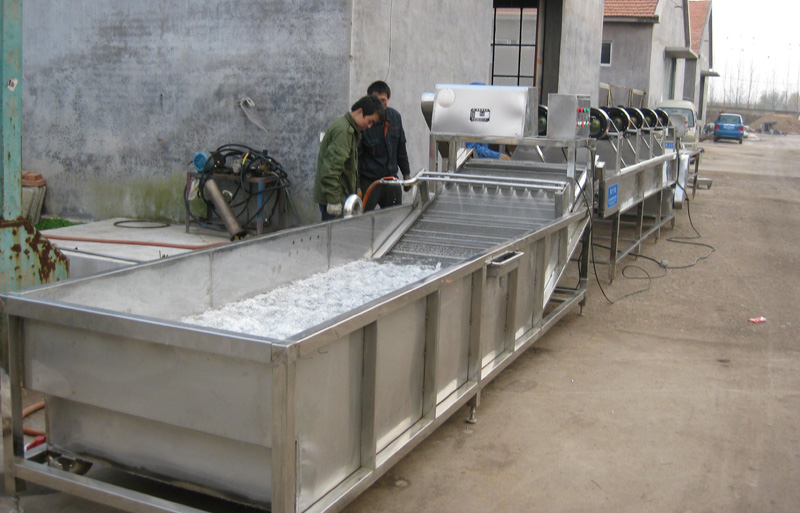 Brush Type Washing Machine: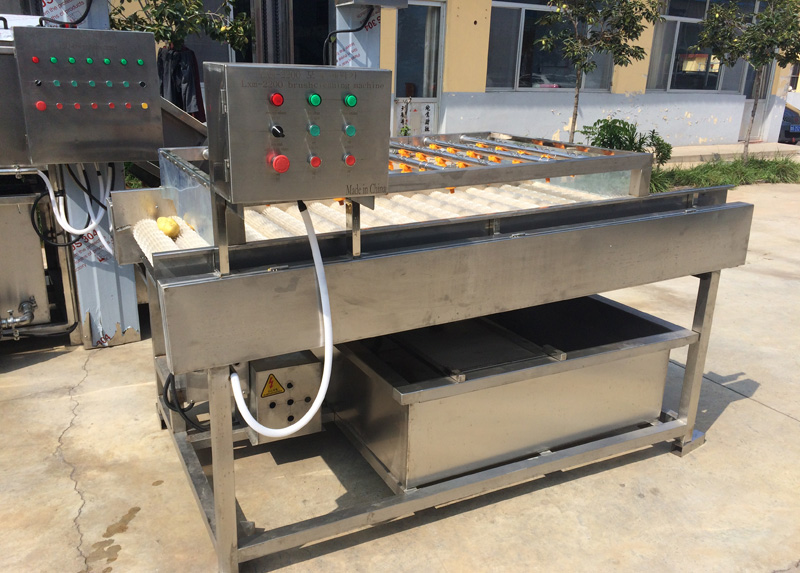 High Pressure Sprayer Type Washing Machine: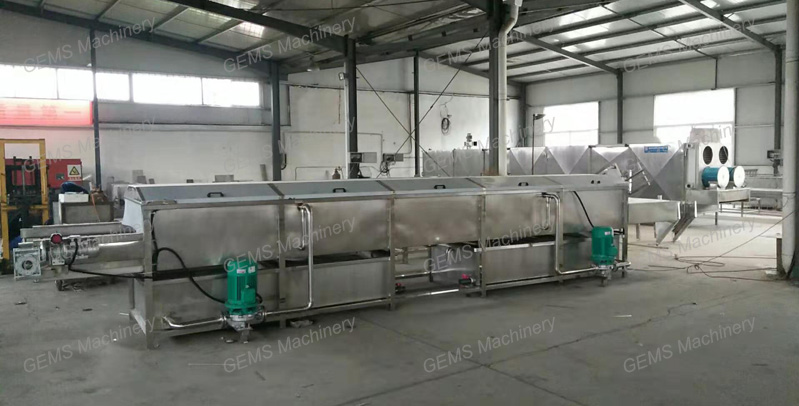 Wind Drying Machine: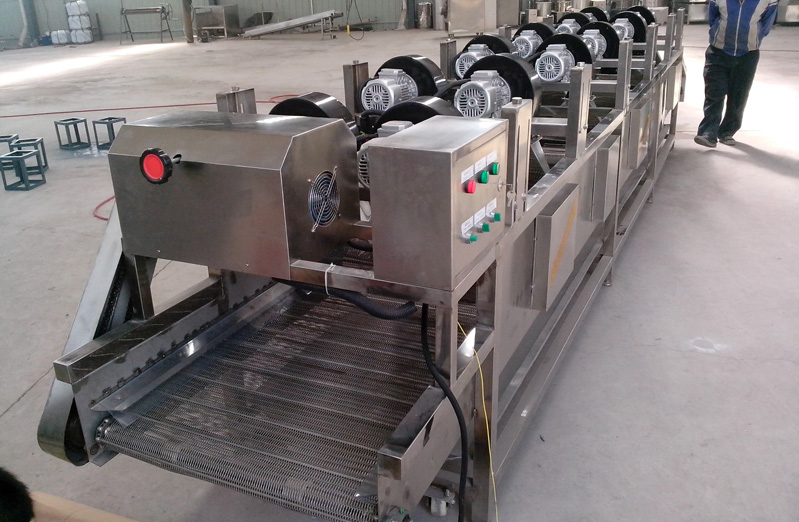 Exporting Cases for Fruit Washing Machines: