Product Description
Introduction of Automatic Quail Egg Boiling Peeling Production Line

Function:
1. Pre-warm delivery: Put quail eggs soak and transfer the preserved quail eggs to the boiling machine
2. Boiling Quail Eggs: Boil quail eggs by steam and ensure the quail egg yolk is not easy to eccentric.
3. Cooling: The boiled quail eggs are quickly conveyored to crush shells.
4. Cracking: cracking quail eggs
5. Peeling: Peel all of cracked quail eggs shell.
6. Select and delivery: to make a manual selection of quail eggs, the crust is delivered to the dustbin.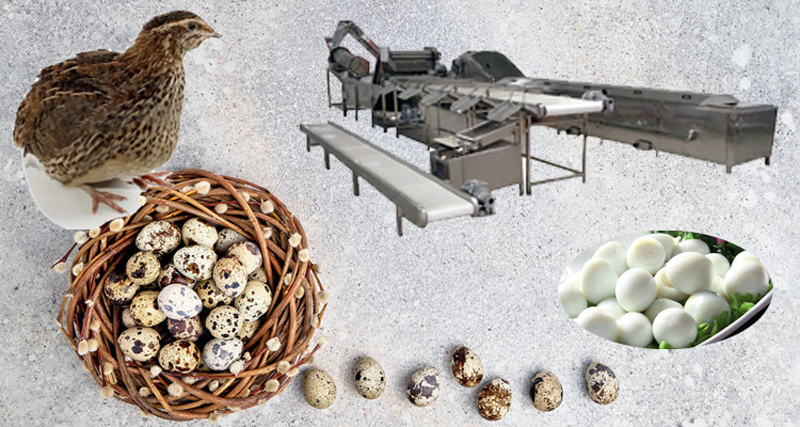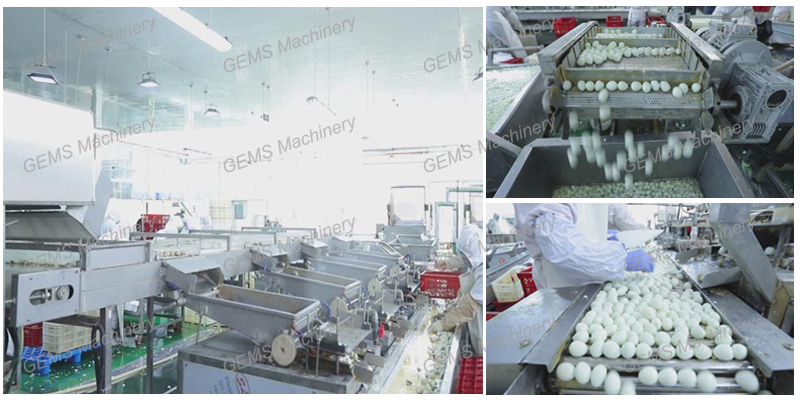 Technical parameters of Automatic Quail Egg Boiling Peeling Production Line
200kg per hour, 500kg per hour, 800kg per hour and more, we can customize the capacity according to customer's needs.