Product Description
Introduction of Tomato Washing Machine:
1. The frame, bearing and motor are made of food grade SUS304 stainless steel, and the products meet the standards of food industry.
2, Our tomato washing machine using bubble tumbling, brushing, spraying technology, high-level cleaning of materials.
3, The assembly line can be tailored according to the different processing characteristics of users, to meet the process requirements to a high degree.
4. The cleaning operation speed is controlled by the inverter, and the cleaning speed can be adjusted freely.
5. The machine is compact in structure and high in automation. It is suitable for cleaning operations of various vegetable processing enterprises, aquatic products processing enterprises and meat processing enterprises.
More Photos for Tomato Washing machine for reference: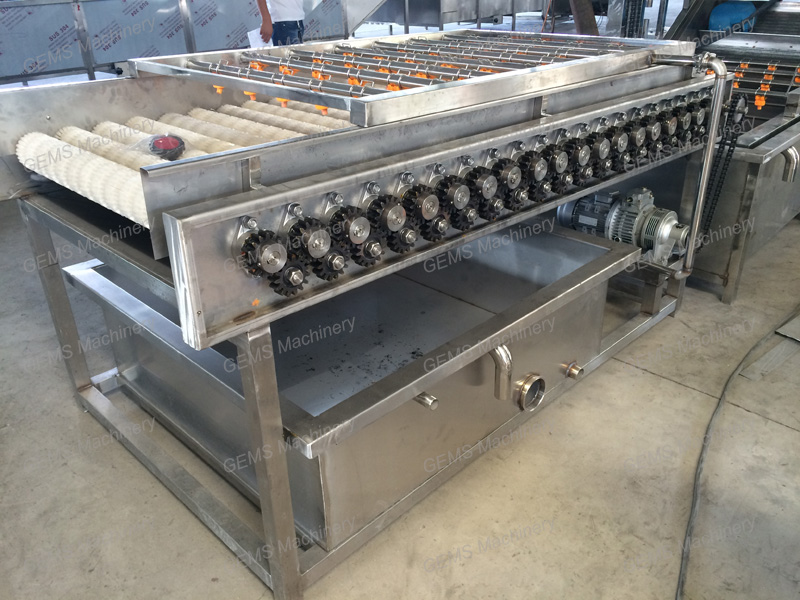 Test Photos for Tomato Washing Machines: