Product Description
Introduction of Egg Boiling and Shelling Production Line
Egg Boiling and Shelling Production Line is our company independent research and development product, the production line set of automatic optical inspection, cleaning eggs, Pre-boiling, boiling, cooling, peeling is currently the most advanced technology, supporting the most complete, the most mature egg processing production line.
a) visual touch screen control operating system, intuitive operation, convenient;

b) continuous assembly line production, fewer staff, high production efficiency;

c) a unique centering pre-cooking system to improve the yolk eccentric;

d) steam water heating system, lower energy consumption, high heating efficiency;

e) food grade stainless steel production, safety and health;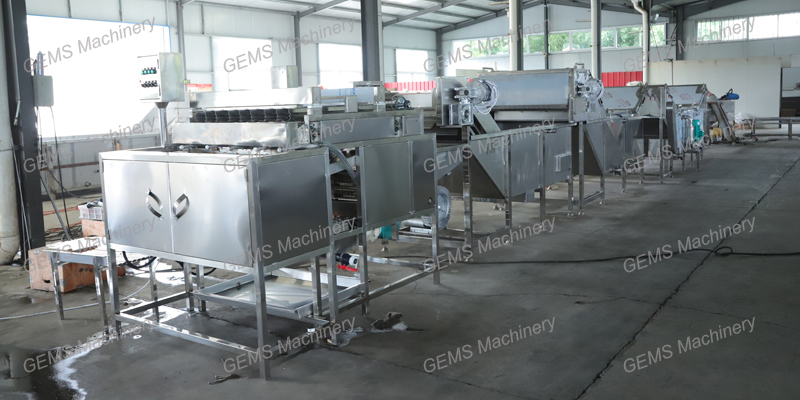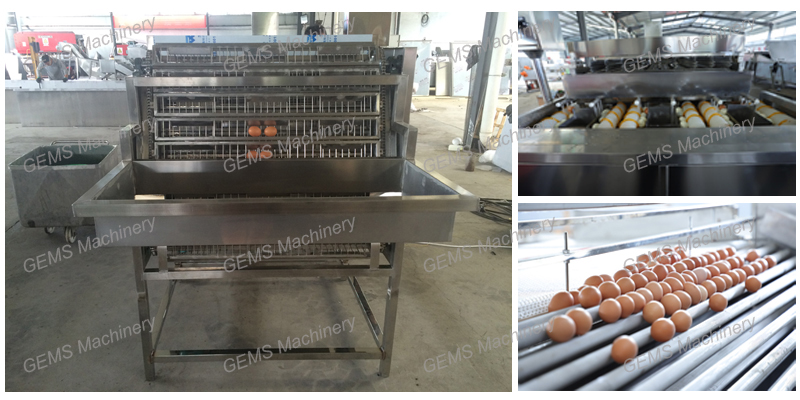 Final Effect of Egg Boiling and Shelling Production Line
For Egg Boiling and Shelling Production Line, the function of centering yolk is very important. If the centering yolk is not good, the eggs will be broken during peeling.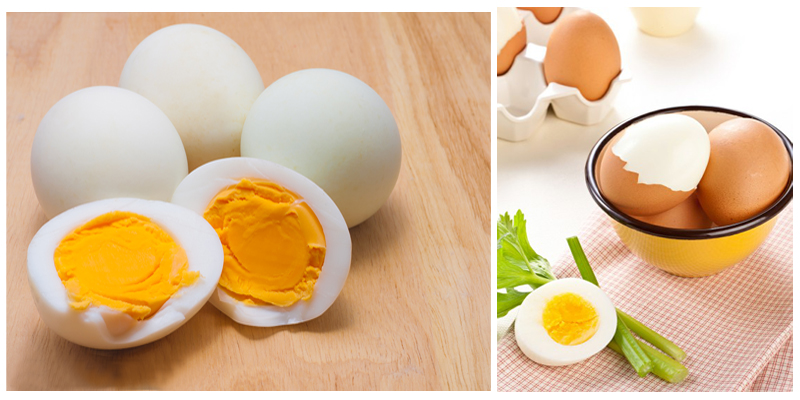 The capacity of Hen Egg Boiling Shelling Line
We have 3000eggs/5000eggs/8000eggs/10000eggs per hour, you can choose the suitable one according to the demands.
Why is Gems Machinery-Hen Egg Boiling Shelling Line
Our company also manufactures the bone crusher machine, fish meat separator machine, meat bowl cutter machine, meat grinder machine, meat tumbler machine, smoker oven, bone soup making machine etc. Please contact me for more details.