Product Description
Introduction of Brush Washing Machine Fruit And Vegetable:
When the machine is working, the root vegetables or ball fruits are placed on several rollable brush rollers. In the U-shaped hopper, the material is brought into contact with the rotating brush roller to generate surface friction, and the water is sprayed from the spray pipe. The rinsing material is sprayed out to achieve the purpose of washing.
Suitable for food processing industry to cooperate with new equipment in the automatic production line fruit and vegetable processing industry.
The brush washing machine is mainly composed of motor, transmission, hair roller, etc. Our factory has designed and manufactured the characteristics of root potato processing machinery at home and abroad. The brush rubbing principle is widely used for the cleaning and peeling of round, oval fruits and vegetables such as peanuts, ginger, carrots, hawthorn, potatoes, sweet potatoes, and other root vegetables. It can also peel and shell the dried fruits such as walnuts and ginkgo. . Also suitable for the cleaning of shellfish seafood.
We customize the goods based on client's needs and budget, all the machines meet CE standards.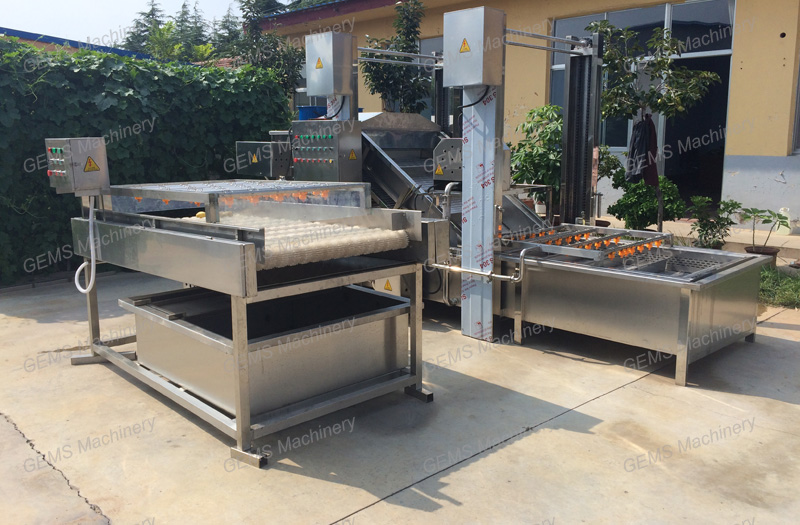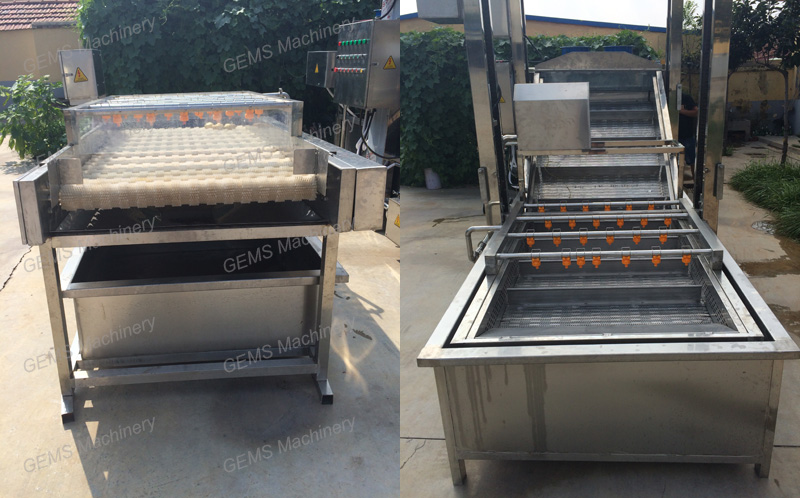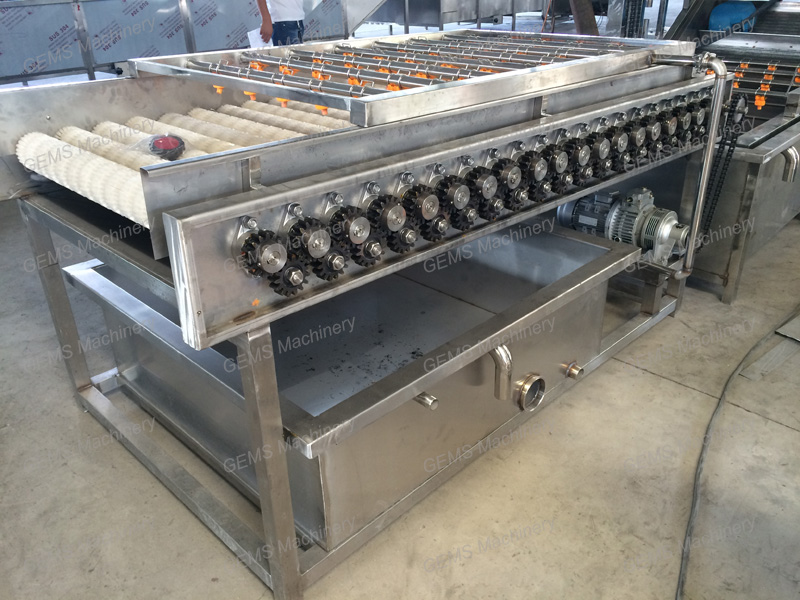 Export Case of Citrus Fruit Washing Waxing Grading Machine: