Product Description
Introduction of Multifunctional Electric Meat Mincer Grinder Machine
Multifunctional Electric Meat Mincer Grinder Machine is one type of meat processing equipment with high universality and wide range of applications in meat product processing industry.It can cut the meat block(fresh and frozen) and other food into granulate. (regular size is φ6mm,or φ8mm)
Advantages:

1. Wide range of application: it can grind both the fresh and frozen meat. The frozen meat block is ground directly without thaw,in such way,it can reduce the loss of nutrition facts and protein.
2. Safety: the parts touching food are all made of SUS304, the structure design is easy to tear down and maintain, in accordance with food standards
In order to keep processed meat fresh and extend shelf time,the grinding process is designed short and the temperature raise low.
3. Positive and negative rotation function ensure no jam in the machine. Many Optional hole plate combinations can satisfy different meat product processing.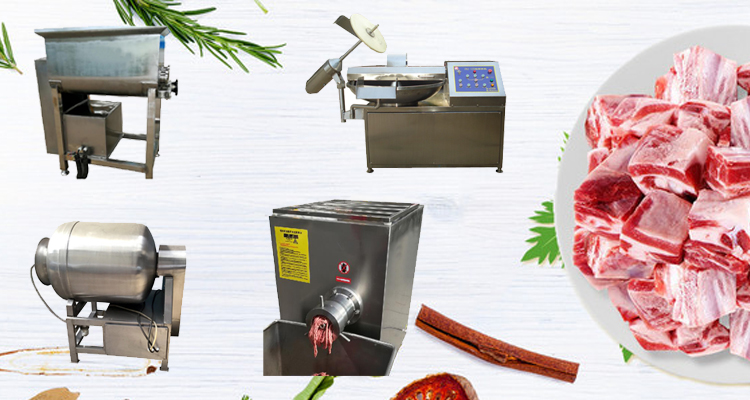 Meat grinder function:
1. frozen meat function;
2. positive and negative function, making meat grinder blocking probability is zero;
3. a variety of orifice combination, more suitable for different meat products.