Product Description
Introduction of Heavy Duty Professional Manual Washing Machine:
This machine is composed of a main body such as a tank body, an inner tank body, a sediment isolation net, a lifting device, and a bubble generating device. We have different types of washing machine, bubble type, brush type, high pressure sprayer type washing machines, we can customize it as your demands.

Work Principle of Washing Machine:
The material falls into the water, and the material is stirred and washed by the water tumbling in the tank body. The heavy dirt such as sediment on the material is separated and falls into the sedimentation area below the filter screen, and the material is gradually moved to the conveyor network under the push of water. The belt is lifted out of the inner tank body, and then sprayed and cleaned to wash the material twice and enter the following process. The rinsed rinse is intercepted by a filter. During the work, the inlet pipe and the spray pipe are always supplied with water, so that the sewage in the tank is gradually replaced.
The Whole Production Line for Reference: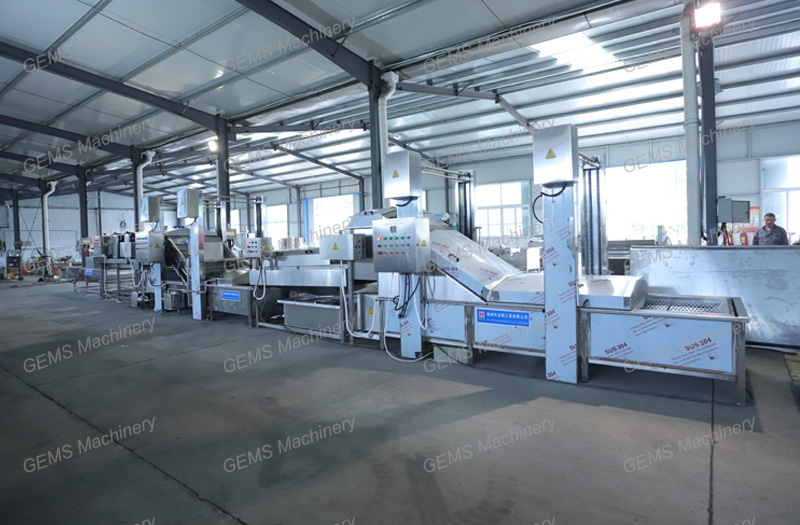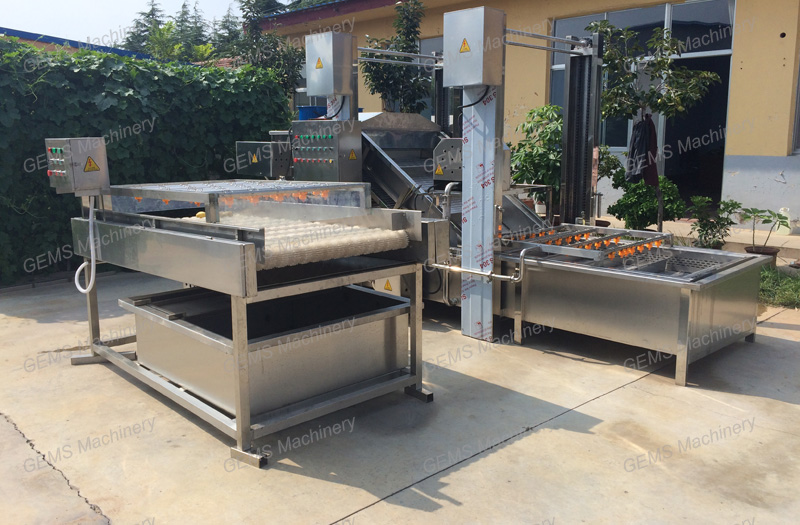 Carrot Washing Machine with Lifting Structure: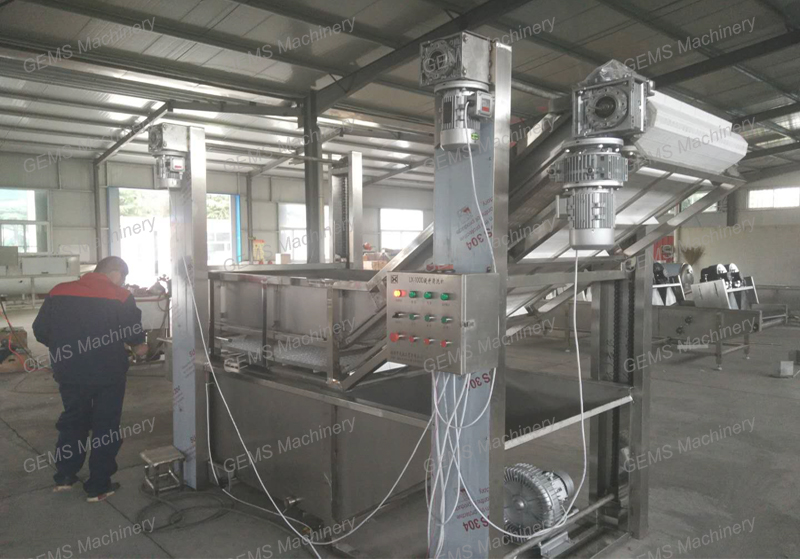 Auxiliary Products for Carrot Washing Machine: