Product Description
Introduction of 500L Milk Pasteurizing Cooling Tank for Ice Cream
1. For this combination, it is 500L Milk Homogenizer, 500L Pasteurizing Tank and 500L Cooling Tank.
2. It can be used for milk, fruit juice, yogurt, cheese etc, homogenize milk first to make it more smooth and then pasteurize it at 85-90℃ for 15 minutes, and pass milk to Cooling Tank at 4 ℃.
3. For Pateurizing and Cooling Tank, we will match the mixing device and scratch wall for Ice Cream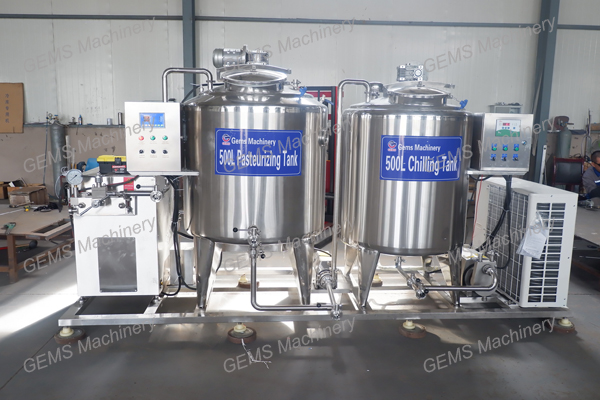 We also can provide 100L/300L/500L/1000L, make it according to customer's needs.